Elegant & refined
Combining materials
The MONIZ collection is characterised by an elegant blend of natural materials. Dark oak wood gives the pieces a sophisticated minimalist look. The light acacia wood that is visible inside each unit creates a quirky contrast, and the high metal legs add a sleek elegance.
It's in the details
Dark oak and metal accents
It is often the distinctive details of a furniture collection that make it stand out. With the MONIZ collection, it is not just the choice of materials that makes the pieces unique. The combination of dark oak wood, contrasting acacia wood and sleek metal gives the collection an elegant appearance. LED lighting adds a touch of glamour. The collection is both stylish and practical – and you can also add your own touches. The acacia wood drawers are reversible, and the lowboards and sideboards can be extended with additional sections. What's more, the drawers and doors are all fitted with a soft-close system.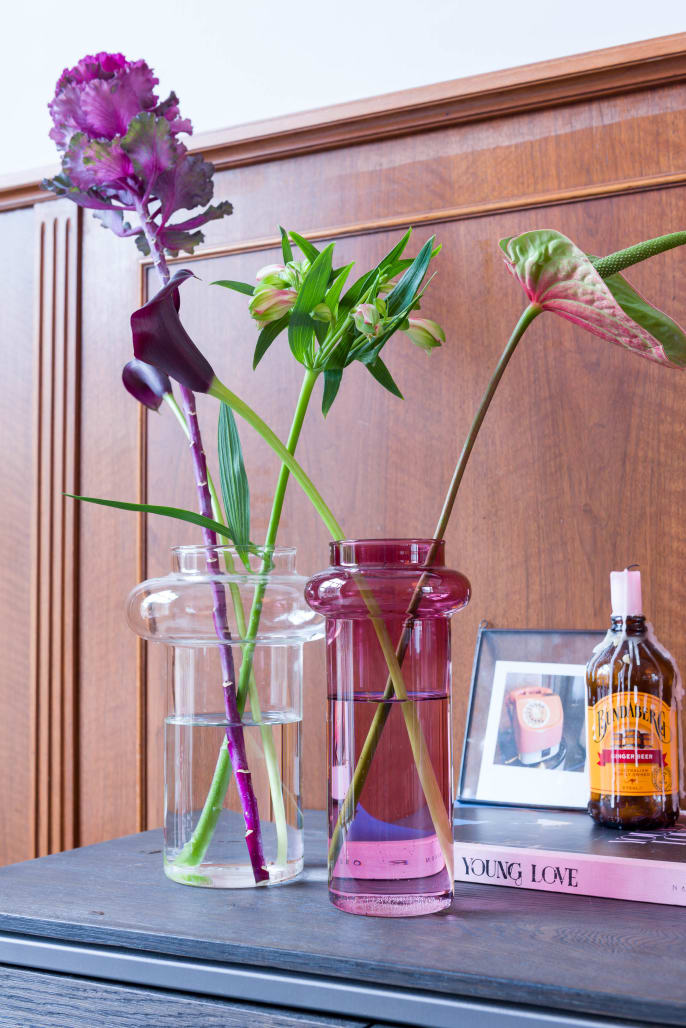 Basic chic
Sumptuous style
Minimalist interiors are generally modest and, dare we say, occasionally even a tad uninspiring. But at XOOON we see things differently. Dull, bland furniture is not part of our vocabulary! Are you secretly hankering after an interior with a luxurious, generous, comfortable feel? The old expression "less is more" is what elegant interiors are all about. Minimalist interiors are synonymous with a sleek, clean approach to decoration – but they should certainly never be dull or lacking in originality! The MONIZ collection features unique, elegant pieces crafted from dark wood. The collection is best showcased by allowing its sleek design to speak for itself. So avoid cluttering the space with accessories and other items. In this way you will create an interior that is both minimalist and elegant.
Try playing with colours. A word of advice from our stylists: a good starting point is to work with just one accent colour and use it in several places in your interior. This will maintain the feeling of serenity that is so important in minimalist interiors, especially if you opt for natural shades and soft, warm colours. The MONIZ collection exudes personality and character. But there is plenty of potential for you to add your own personal touch so that the pieces in the collection reflect your unique style.
XOOON's favourites
Bestsellers of the "MONIZ" collection